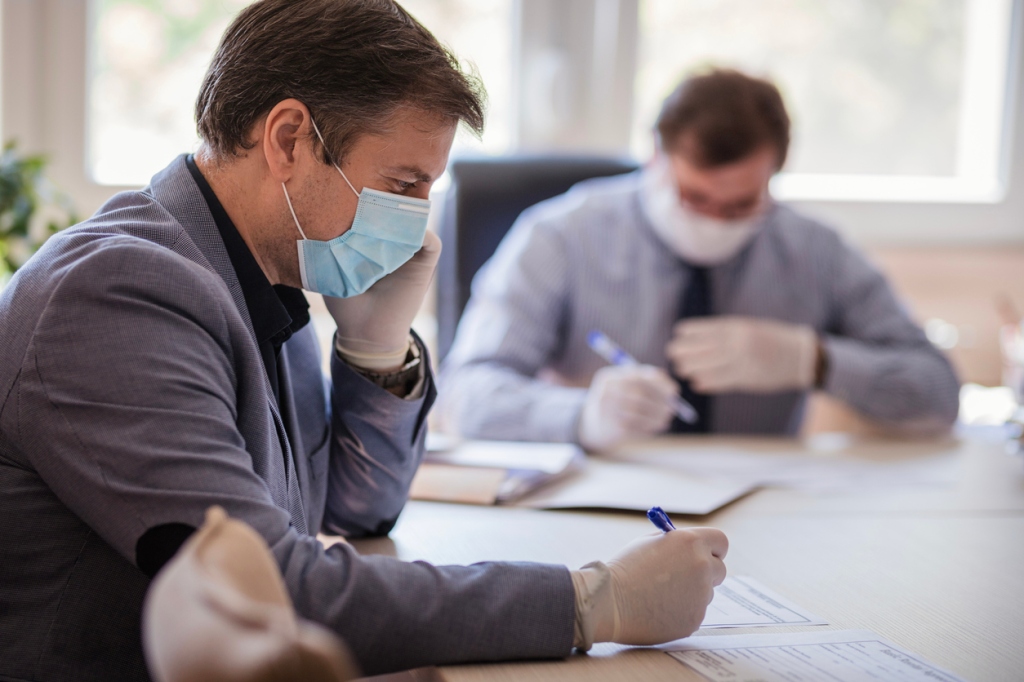 Uncertainty about the future of office leasing in the wake of the pandemic appears to be stabilizing, with investors showing optimism that office space needs will again increase despite continued setbacks with each new variant.
Institutional investors have recently purchased some high-profile office buildings, and tenants seem to be gaining confidence in an eventual return to the office.
These pieces of good news also mean now could be a good time for lenders to de-risk their portfolios by selling office loans with minimal loss impacts.
Positive Activity in the Office Building Market
2021 closed with a flurry of activity on office building sales, according to Wealth Management.com. High-profile sales that wrapped up or were near completion at the end of the year included:
Blackstone Inc.
Poised to purchase a 49 percent stake in One Manhattan West, a 2.1-million-square-foot office tower located across the street from New York City's Moynihan Train Station. Built in 2019, One Manhattan West boasts a 90 percent occupancy rate. The deal with Brookfield Asset Management would put a value of $2.85 billion on the building, one of the highest prices on record for an NYC office building.
In Chicago, Oak Hill Advisors
Led a venture purchase of 110 North Wacker Drive, a 1.5-million-square-foot office building. Howard Hughes Corp. will net more than $1 billion from the sale, the highest price paid for a Chicago office building since the beginning of the pandemic.
The Trammell Crow Center
A landmark 1.2-million-square-foot office tower in downtown Dallas was in negotiations to be sold to Regent Properties, a Los Angeles-based real estate developer. The projected sale price for the 1985 building was $645 million. It also is 90 percent occupied.
Real Capital Analytics (RCA), a New York-based real estate data firm, reported that sales through November 2021, the last month for which data was available, totaled $104.4 billion, a 45 percent increase over the same period in 2020. About half of those sales were to institutional investors or REITS, while 36 percent went to private investors.
RCA's Commercial Property Price Index reported a 4.0 percent increase in the three-month period ending in November, a 14.3 percent increase for the year, and most importantly, a 21.1 percent increase for a three-year period, based on sales before the pandemic. Suburban properties were faring better than those in Central Business Districts (15.1 percent increase for the year vs. 3.6 percent), but that gap has been closing through the year.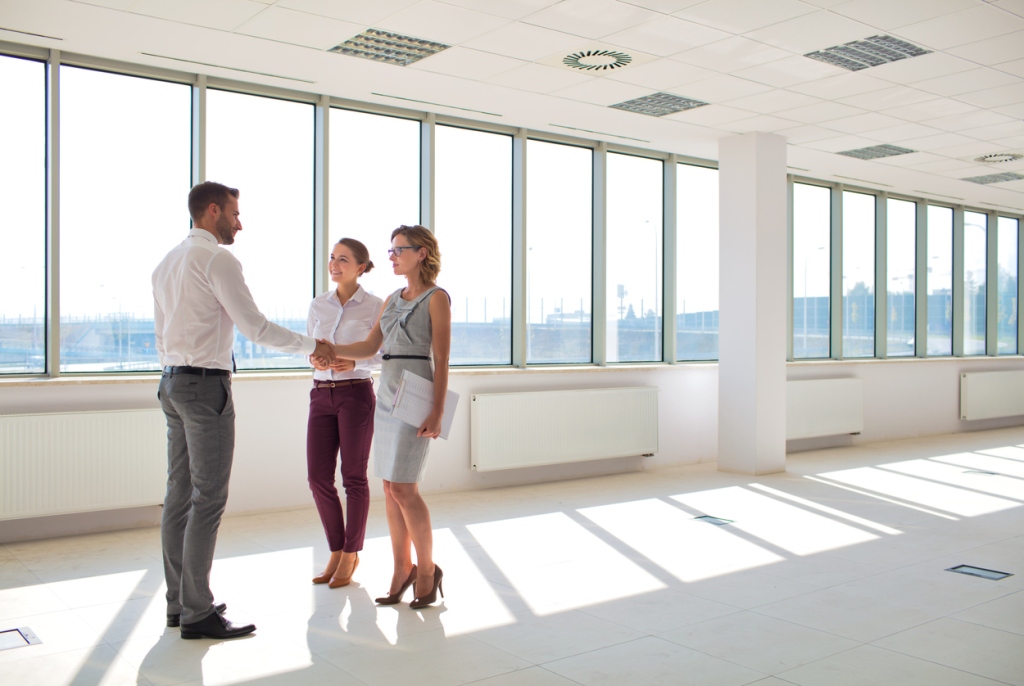 Leasing Showing Renewed Signs of Life
Though each emerging variant keeps pushing back full return to office dates for many big companies, leasing data indicates companies continue to prepare for the day and do not expect too much cutback from work-at-home demands.
Wealth Management.com reported the findings from commercial real estate services firm Savills, noting office leasing in major markets in 2021's fourth quarter was up 89 percent over the fourth quarter of 2020.
Despite fears that working from home would become popular with tech workers, Big Tech actually has been leading the pack in adding office space. Tech companies have added 9 million square feet of office space during the pandemic.
Meta Platforms (formerly Facebook) recorded the largest commercial space lease in the last quarter, snagging 598,112 square feet in Austin's Sixth and Guadalupe office tower under construction. Other tech firms that added significant space in 2021 included Amazon, Apple, Hulu, Microsoft, HubSpot, Riot Games, and Activision/Blizzard.
Growth has been spread across the country. Manhattan saw the largest increase in the fourth quarter, with 9.3 million square feet of new leases. San Francisco bounced back after being hard-hit during the pandemic, with a 400 percent increase in leasing activity. Other major markets, such as Boston, Dallas, and Los Angeles, saw significant increases, but so did second-tier, tech-friendly cities, such as Austin, Salt Lake City, and Nashville.
What Companies Are Looking for
Higher-end buildings and newer construction or recent renovations are drawing the bulk of the new business in 2021. And much of it is a new business, as 18 of the 20 top leases signed in the fourth quarter were for new space over renewals.
Predictions of an exodus from downtowns to the suburbs don't seem to be panning out, as most of the largest leases are for downtown spaces.
Property owners also are seeing a mixed bag of uses thus far, with some companies expanding to spread workers farther apart and to offer larger common areas and collaboration spaces, while some companies have contracted as workers using a hybrid schedule will be sharing more spaces.
One trend that might hold is that tenants are seeking greater flexibility through shorter lease terms. While the traditional average has hung around the 8.5 to 9.5-year range, that number plummeted to 6.7 years during the pandemic. Some 10-plus year leases signed in 2021 have pushed that number back up to 7.9 years, but many analysts expect it to remain lower than traditionally.
Rents generally are remaining stable through the pandemic, with Class-A office space averaging $52.40 per square foot in Central Business Districts and $34.20 per square foot in the suburbs. Landlords are offering concessions to keep tenants happy, meaning effective rents for class-A spaces in downtowns are off 7.1 percent below pre-pandemic levels, but that's bounced back from being down 18.9 percent in 2020.
What the Numbers Mean for Lenders
These numbers should take some of the stress off lenders as many of the gloom-and-doom predictions for the office space market during the early days of work-at-home necessities have not panned out. Companies appear ready to call workers back to the office and might even offer great amenities and more space when they do. While lenders have less concern about defaults, the current environment presents a great opportunity to reduce concentrations and manage portfolio risk by selling loans secured by office collateral, without the need to incur significant price discounts. Garnet can help you customize a portfolio to maximize price while achieving your risk-reduction objectives. Contact us today to learn how we can line up buyers for your office-collateral loans.