EXCERPT: This summer, many tax liens and civil judgments will be wiped off people's credit reports in an effort to artificially increase FICO scores. Such a move could spell trouble for lenders.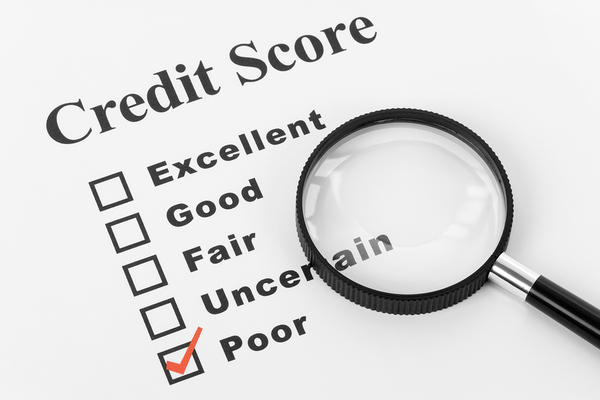 Credit scores of millions of Americans will be artificially increased this summer as negative information will be wiped from records.
In an attempt to boost the credit profiles of millions of Americans, the country's three big credit bureaus will soon be removing tax-lien and civil judgment data off consumers' financial records this summer.
While this might sound like great news for those who might otherwise be struggling with a sub-par credit score, it could spell disaster for lenders who may now start to view someone with poor credit as a less risky client. Such a decision may broaden the population of individuals that qualify for bank loans. It will also mean that lenders will likely start to extend loans to sub-prime borrowers disguised as consumers with a healthy financial track record, putting them in a position to assume a potentially higher number of delinquencies.
Fair Isaac, the firm responsible for the FICO score that measures the credit rating of Americans, will no longer include any record of failure to pay a bill in its credit-score calculations if that bill has been settled with a collection agency. The reason for such a move is to increase the number of eligible borrowers and make it easier for them to secure financing.
This latest move to eradicate negative data from the financial scorecards of millions of Americans and artificially boost FICO scores is set to take place sometime around July 1. The credit firms - Equifax, Experian, and TransUnion - will remove the unfavorable information if a complete list of a person's name, address, date of birth, and social security number is not included. And considering the fact that the majority of liens and judgments don't include all of these pieces of information, the move will likely result in a clean slate for as many as 12 million Americans.
Regulatory Concerns Partially Behind This Odd Move
The three credit bureaus hardly ever make changes to the data that's included on credit reports which lenders use to measure a consumer's ability to pay back loans. So, what's behind the decision to wipe negative credit information off the records of millions of Americans to expand the pool of credit-worthy borrowers? Mostly, the decision was based on regulatory concerns regarding the standards set by the credit bureaus to maintain updated records and use better requirements to accurately match consumer identity.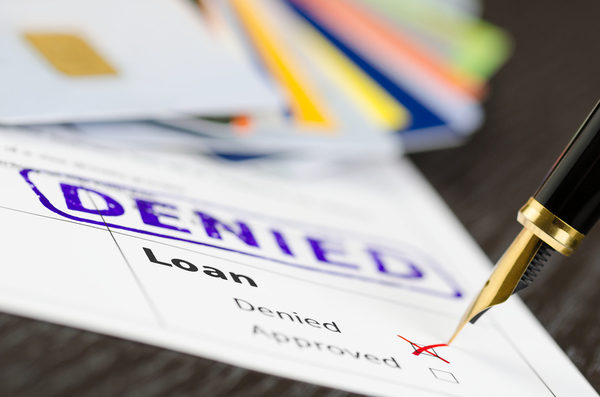 Even a few points on a credit score can result in a denied loan application.
Inaccurate data on credit reports can make it difficult for otherwise credit-worthy consumers to get approved for loans or pay a higher interest rate to gain access to credit. This, in turn, could mean losing out on a home purchase, an apartment rental, or even a job. According to a Federal Trade Commission study decreed by Congress in 2013, approximately one-fifth of consumers have a mistake on at least one credit report from the three bureaus, which had received approximately eight million requests to dispute wrongful data on reports in 2011. In response, the need to improve the collection and tracking of data is largely responsible for the drive to improve the creditworthiness of Americans.
Outcome For Lenders and Banks
Consumers with sub-par credit ratings and financial records may start to pour into the lending sphere and begin enjoying the benefit of loans that they otherwise may not have been able to tap into, but they may unknowingly be placing themselves in a position to be more likely to default. At the same time, for lenders and credit card companies, this move points to chaos and the potential of substantial future charge-offs.
Consumers with bad credit will look better on paper in the eyes of lenders than they really should. Lenders will view these consumers with clouded judgment, inevitably adding a riskier pool of borrowers to the books. Consequently, that could very well lead to a subsequent increase in delinquencies and charge-offs.

Considering the fact that consumers with liens or judgments are twice as likely to be delinquent on their loan payments, lenders who add loans from these borrowers to their portfolios could be stuck with a great deal of profit-draining assets.
Loan Sale Advisors - Helping Lenders Optimize the Books
Banks and lenders who may see an increase in the number of charge-offs on their books would be wise to sell nonperforming loans in an effort to boost capacity management, reduce the number of parties to keep tabs on, and maintain full regulatory compliance, among other things. At Garnet Capital, we have managed to establish best practices in the industry to handle charged-off portfolio sales. We can help banks and lenders obtain attractive prices for their charge-off loan assets while remaining compliant with industry regulations.
Register for our online portfolio auction system today and stay on top of industry happenings.