Excerpt: The economic conditions were ripe for an increase in bank mergers & acquisitions in 2017, and it appears that the trend will continue with even more activity in 2018.
~~~
Bank consolidations increased in 2017, which is a practice that we are expecting to see accelerate into 2018. Data released by S&P Global Market Intelligence and Keefe, Bruyette & Woods reveals that the industry is on pace to show an increase of 9% more bank acquisition deals in 2017 than the prior year. The overall value of those deals relative to the two prior years is also up in terms of average price to relative book value, which experts believe indicates that there may be more consolidation on the way.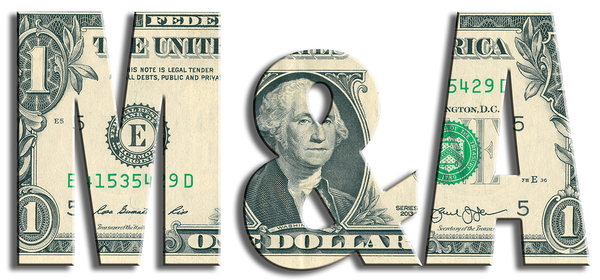 Bank mergers & acquisitions activity is expected to increase in 2018.
Bank Mergers & Acquisitions in 2017
As the stock market continued to soar after the election in 2017, some regional banks took advantage of the surge to announce their consolidation deals. Of the ten largest bank deals in 2017, eight were announced in the first five months of the year. These included a $2.2 billion acquisition of Capital Bank Financial by First Horizon, a $2.2 billion acquisition of Astoria Financial by Sterling Bancorp, and a $1.7 billion acquisition of BNC Bancorp by Pinnacle Financial Partners.
As 2017 progressed, smaller banks also became more active in looking for M&A candidates as it became clear that the regulatory approval process was on their side. Many lenders have also stepped up the search for higher yields, either by entering new markets or re-aligning portfolios with the help of a loan sale advisory service.
Recent interest rate hikes, expectations of lower tax rates, and a steeper yield curve have also boosted premiums as well as bank valuations. For example, Independent Bank Group, based in McKinney, Texas, has recently announced plans to purchase Houston's Integrity Bancshares in a deal valuing the seller at 202% of its tangible book value.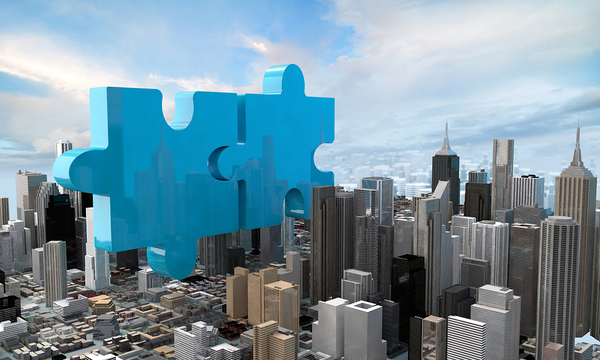 When banks consolidate, a loan sale advisor can help clean up the loan book.
Trend Towards Further Bank Consolidation
That Independent Bank Group deal isn't expected to close until the 2nd quarter of 2018. There are other substantial deals closing in 2018, and we are likely to see even more consolidation in the coming year now that the details of the new Tax Cuts and Jobs Act are firmly set in stone. According to Bob Wray, one of Capital Corporation's managing directors, the new legislation is going to stimulate even more of these deals and Midwest states such Iowa, Kansas, Minnesota, and Missouri could lead the M&A pack in 2018.
While not in the Midwest, another notable acquisition to keep an eye on in the coming year is that of San Francisco's New Resource Bank by New York-based Amalgamated Bank. On Dec. 15, Amalgamated Bank announced that it had acquired New Resource bank in a 100% stock transaction worth $58.5 million. Interestingly, Amalgamated is a union-owned bank with $4.1 billion in assets, and New Resource's asset value is listed as $353 million. 
Not only does Amalgamated feel that it needs to expand to survive, but this particular deal also effectively creates the largest value-based bank in the U.S. Amalgamated has plans to expand its services across the nation with the goal of confronting social and climate inequities while financially supporting people, companies, and organizations. This is another deal that is expected to close in the second quarter of 2018.
Some banks have even expressed interest in pursuing M&A opportunities in 2018. In its Oct. 26 quarterly results conference call, the chairman and CEO of Great Western Bancorp Ken Karels said that the company has an increased interest in acquisitions, more so than in the past. Likewise, the president and CEO of First Interstate BancSystem in Montana expressed in the quarterly call that there are more opportunities for deals right now, which is allowing them to be more selective.          
A Loan Sale Advisor Can Assist Newly Merged Banks
When banks merge, or one acquires another, the new mix of assets may not be optimal. Cleaning up the loan book is critical to success. Garnett Capital is a whole loan broker that can help banks add good loans and sell troubled loans at favorable prices.  Register for our online portfolio auction system to get started using our services and begin optimizing your loan portfolios now.