EXCERPT:  Banks are making an effort to help out consumers and businesses suffering financially due to the coronavirus pandemic, but their helping hand has a long history that goes back a century.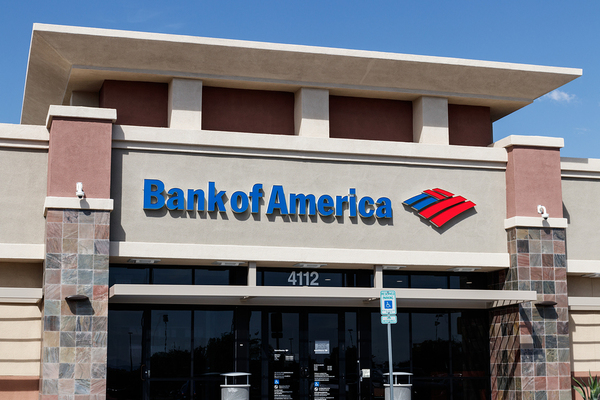 Over the past century, Bank of America has lent a helping hand to consumers and businesses following some of the worst economic catastrophes in American history.
Businesses have struggled terribly throughout the coronavirus pandemic, as consumer spending has dropped in many sectors, and businesses have been ordered to shut down temporarily in an effort to curb the spread of the virus. While the challenge has been so dire that many companies have permanently closed their doors, many others have managed to stay afloat thanks to the financial assistance that banks have been offering, and it's a story that has roots that go much farther back than the past few months.
In fact, banks have saved the day on more than one occasion in the past. The San Francisco earthquake in 1906, the stock market crash in 1929, and now the coronavirus pandemic of 2020 are all significant catastrophes in which banks have stepped in to help out.
Bank of America is Rooted in Helping the Average Borrower
Back in 1904, a banker by the name of Amadeo Peter Giannini founded the Bank of Italy in San Francisco to provide small loans to individual borrowers. Two years later, in 1906, a 7.9-magnitude earthquake shook the Bay Area, killing over 3,000 people and setting the city on fire, including the Bank of Italy, but not before Giannini took out $80,000 worth of gold and cash and buried it under orange crates in wagon and spirited the gold to safety.  He then opened up on an open air table to lend out that money.
Giannini continued to lend to nearly everyone, even while starting over with only a desk set up on a wharf. But anyone obtaining a loan from the banker would have to promise to raise half of what they required somewhere else, encouraging them to get support from friends and family to rebuild their homes or businesses. Giannini would then lend the other half with no collateral.
The bank eventually became Bank of America as branches sprung up across California in the 1920s. Rather than focusing only on a few wealthy clients, the bank was designed to meet the needs of all people. Giannini wanted a bank that would always be ready and on hand to help people in need, particularly in trying times, as was the case following the burning of San Francisco. People will always remember the ones who help them during challenging situations, and Bank of America became known as a helping hand in those times, and long after.
Bank of America had bank branches and offices in many towns. By 1921, the bank had over 400,000 depositors, the most in the country, and by 1927, it had over 1 million depositors. By then, Bank of America was the third-largest bank by assets in the US.
In 1929, the Great Depression hit. Yet Bank of America only reduced its lending by about a third from 1929 to 1934 while other banks were tightening credit twice as much during the same time period.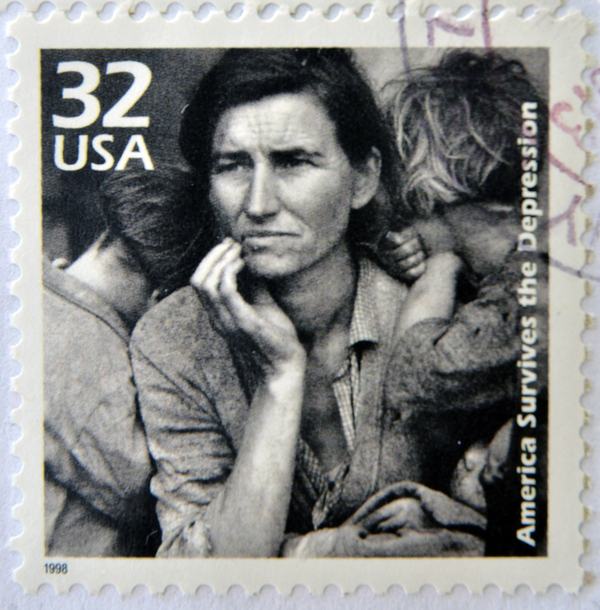 Bank of America continued lending throughout the Great Depression years. 
This allowed Bank of America to keep loans to local businesses and individuals more accessible, and as such, businesses started flourishing as parts of the state were recovering from the depression. From 1929 to 1940, smaller cities where a Bank of America branch was located saw a 25 percent growth in economic activity, while cities without a branch saw a decrease in economic activity of 3 percent.
Giannini was focused on helping the individual borrower and small business owner, and he made sure that bank employees followed his mantra.
Banks Become the Helping Hand in Tough Times
By 1945, Bank of America became the largest bank in the world, yet still catered to small borrowers rather than just big corporations. The history behind how Giannini built Bank of America proves that difficult times - such as the health crisis we are currently experiencing - can not only bail out businesses and individuals but also foster the start of business that can even lead to economic prosperity.
Banks and lenders can play a key role in helping borrowers - both large and small - while still managing a relatively healthy loan portfolio. To ensure this happened, financial institutions should partner with a seasoned loan advisor to help make sound decisions regarding which assets to sell off and which ones should be acquired in their place, and Garnet Capital can help with that.
Sign up for our newsletter today.