Excerpt:
Banks are responding to the devastation of Houston's Hurricane Harvey with multiple forms of direct aid, including streamlining customers' ability to make donations, matching employee contributions, and donating large sums, shelter, and supplies to the affected areas. Many banks and other lenders are waiving fees to those hit by the hurricane. Because of the national presence of most of the participating lenders, the effect on their portfolios is expected to be minimal.
Hurricane Harvey: Banks Respond
The bad news is, the Houston area's pounding by Hurricane Harvey caused major storm damage and flooding. Repair and recovery will take a long time. The good news for both businesses and people on the ground, though, is that banks and other lenders are responding generously, offering direct aid to those affected and waiving fees. The good news for lenders is that any effect on portfolio performance is expected to be minimal.

Banks are responding with direct aid and fee waivers.
Direct Aid from Banks, Their Customers, and Their Employees
Hurricane Harvey caused an outpouring of donations and aid from people around the country. Banks are participating in charitable donations in multiple ways.
First, many are streamlining the donation process for their customers. A number of banks, including U.S. Bank and Wells Fargo, have set up their ATMs so that customers can donate directly from them. Other banks are setting up their credit cards so that card holders can donate rewards points.
Second, many banks are matching employee donations to help the victims of Hurricane Harvey. Banks who are meeting the donations of their employees include Bank of America, U.S. Bank, and Wells Fargo.
Third, several large, nationwide banks are donating money for aid directly. Bank of America, J.P. Morgan Chase, and Wells Fargo have all donated $1 million for hurricane relief in the affected area.
Some lenders are providing shelter and supplies for recovery as well. Texas-based Caliber Home Loans, for example, has joined with the American Red Cross to offer shelter and supplies.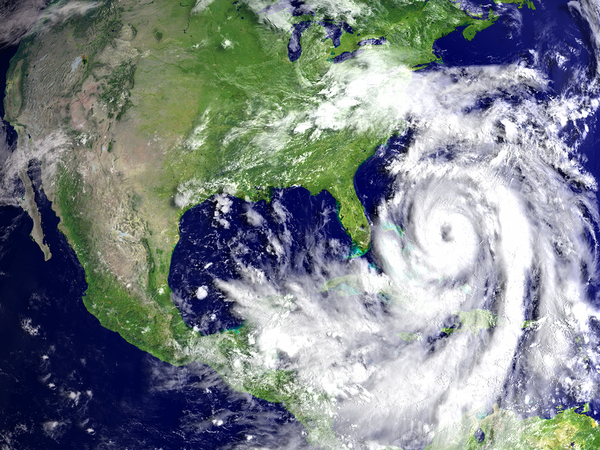 Hurricanes can disrupt the ability of affected businesses and consumers to pay.
Fee Waivers for Affected Areas
Many banks and other lenders are waiving fees for customers in the affected areas. Fee waivers recognize that businesses and consumers may have had their own income, as well as their physical ability to pay, disrupted.
Bank of America and J.P. Morgan Chase, for example, are waiving fees on overdrafts, insufficient funds, credit card advances, and late charges. Wells Fargo is offering a grace period on late mortgage payments. Lending Club is also waiving late fees, and offering hardship plans to qualified borrowers for storm-related delinquencies. They are also withdrawing calls for short-term delinquencies.
The credit card industry, including American Express and Mastercard, is also waiving some charges for those in the affected area.
Effect on Portfolio Performance Expected to Be Minimal
The aid, donations, and waivers are not expected to have any significant impact on the portfolio performance of the participating banks. The large national banks involved, like U.S. Bank, Bank of America, Wells Fargo, and J.P. Morgan Chase, will feel a minimal impact because the affected area and customers involved are a relatively small part of their overall customer base.
Lenders may see an uptick in delinquencies in the months following the hurricane. However, that impact is also expected to be minimal, as it reflects temporary disruptions and not a long-term economic hardship. Businesses are expected to reopen and consumers to resume jobs.
When a Seasoned Loan Sale Advisor Can Help
In a weak or robust economy, Garnet Capital's seasoned loan sale advisors can help banks of any size and in any area meet their objectives and work toward strong portfolios. For more information, sign up for our newsletter today.