Banks and marketplace lenders are joining forces to enjoy better growth.
The last few years have been monumental for alternative lending startups. As more and more consumers look for alternative ways to borrow money, marketplace lenders have stepped up to the plate to offer loans that are more convenient, and often have more lax lending terms compared to conventional lender requirements.
With over
$25 billion invested
in an about 4,000 alternative online lending startups over the past five years, fintech firms are certainly making their mark in the financial industry.
And while there may be the perception that such online start-ups are out to annihilate their big bank counterparts, what they're really doing is trying to come up with unique ways to help the average consumer access loans needed to meet cash needs or make purchases that they are increasingly becoming more confident and capable of paying back.
This goal is unlike that of traditional banks, and as such, we're increasingly seeing an unconventional partnering between fintech firms and banks. Rather than edging banks off the lending scene, these marketplace lenders are more apt to team up with banks instead, and vice versa.
Although there has been a lot of talk about fintech startups disrupting the banking realm, more recently there is increased discussion about how these alternative lenders are interested in teaming up with banks. Fintechs see partnerships with banks as an opportunity to grow.
And there are plenty of advantages, for both sides.
The Numbers Speak For Themselves
There's no denying the impact that fintech startups have had in the lending niche, nor is it possible to ignore the incredible growth these entities have experienced since their inception. Marketplace lender On Deck, for instance, has realized a 54 percent year-over-year growth rate, while rival LendingClub experienced a 92 percent rate of growth. Even the amount of loan originations have been on the up and up: On Deck clocked in at
$483 million in Q3 2015
, while LendingClub originated $2.24 billion of loans.
While these numbers are surely impressive, what's even more eye-opening are the new partnerships that are emerging between fintechs and banks.
JPMorgan Chase recently collaborated with On Deck
to provide smaller-scale loans to small businesses, which tend to be a tough sector for traditional banks. Such a partnership would give JPMorgan Chase a chance to get into a market that otherwise is a challenging one to capitalize on.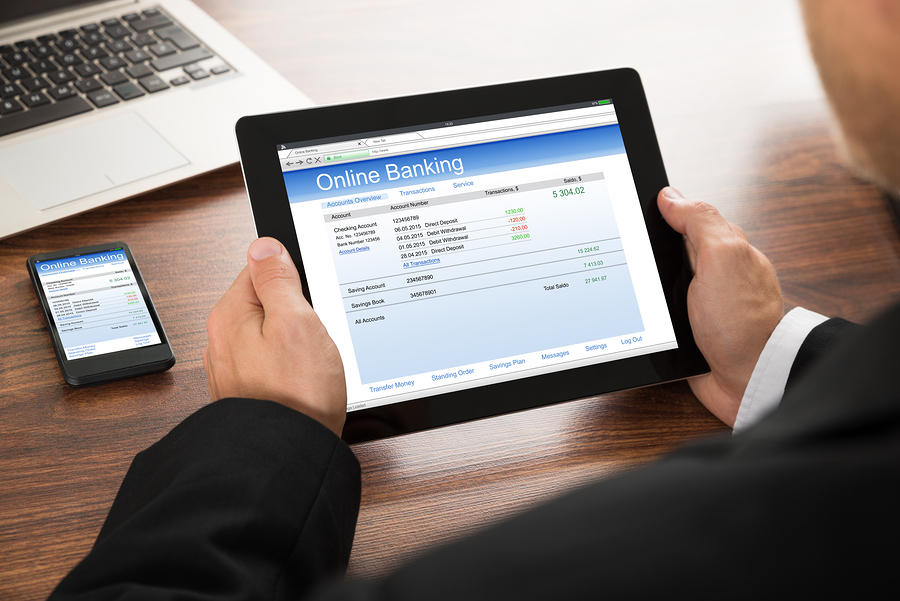 Consumers are able to enjoy better products and services as a direct result of collaborations between banks and fintech firms.
CitiBank
, the third largest bank in the US, teamed up with big-time marketplace lender LendingClub to form an alliance. Such a pairing would help the former reach low- and moderate-income consumers more conveniently, while helping the latter leverage the bank's large and loyal client base.
Partnerships like these have made other banks and marketplace lenders sit up and take notice. With the mutual benefits that each side can tap into, perhaps banks should be getting serious about looking into potential partnerships that may be on the horizon.
The Real Winner: American Consumers
The advantages to a partnership for both banks and marketplace lenders are clear. Banks get the benefits of not having to work with outdated legacy operating systems, and instead get to tap into more modern and innovative tools. They also have the advantage of gaining a better understanding of current technologies and narrowed customer solutions.
By the same token, fintech firms have the distinct advantage of tapping into the
traditional banking world's loyal customer bases
and broad range of products, while experiencing first-hand banking regulations.
While both types of entities have clear advantages, perhaps the real winner in these unlikely partnerships is the American consumer. By merging banks and marketplace lenders, consumers are able to gain access to better customer service and more innovative solutions. They now have a plethora of options when it comes to obtaining a loan, especially as the average consumer becomes increasingly digital. Technology makes credit more available and affordable to consumers who need it the most.
Garnet Capital - Nurturing Partnerships Between Banks and Fintech Firms
The partnering of banks and fintech firms can potentially transform the banking system into a digital one that requires less capital to operate while providing a superior customer experience. However, to ensure that such alliances are economically ideal for both entities, it's critical to work with a partner that can optimize this connection.
At Garnet Capital, we've been involved in a host of different partnerships between legacy banks and newer lending startups. If your bank is considering such a collaboration, we can help arrange these relationships and assist with the acquisition of loan portfolios from marketplace originators. As a long-time avid follower of the marketplace lending market, Garnet has established many strong relationships with the top players in the business.
For more information on the revolution of bank and fintech collaborations,
browse our white papers
today.