EXCERPT: By implementing innovative technology and judicious use of loan sales and purchases, banks can effectively streamline their underwriting processes and better serve the needs of their clientele.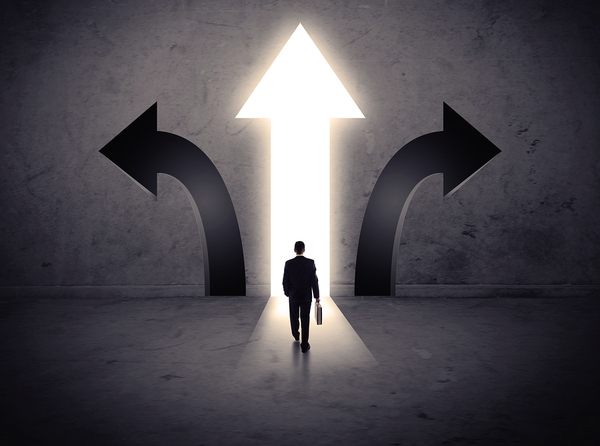 Banks can streamline the commercial loan origination process and utilize the secondary market in order to better serve the increasingly technology-savvy client base.
Banks that are involved with commercial lending are essentially the stewards of liquid capital in the commercial landscape, which is the crux of commercial and industrial activities across the country. Yet, a number of banks have not taken the necessary steps to make the customer journey as smooth as it could be.
Many banks still have not made the necessary improvements to their commercial loan origination processes simply because of some of the hurdles that are typically faced, namely, failure to adopt new technology. It's not uncommon for certain banks to lag when it comes to adequately investing in the technology associated with originating commercial loans. Developing systems that integrate with current bank infrastructure and adhere to the complex regulatory web is a daunting and expensive task.
Aside from good rates and attractive terms, today's savvy borrowers in the commercial realm want fast and convenient service. This includes a more convenient and direct means of communicating with their lenders via a variety of channels, including digitally.
New software solutions and digital partners have been introduced to the commercial loan origination market to streamline the entire system while continuing to maintain stringent risk management practices and robust credit quality checks.
What banks may need to consider is appointing a senior management team to promote the addition of digital channels to their commercial loan origination system that keeps the objectives of the bank at the forefront.
Boosting Efficiency With Innovative Technology
Today, banks have access to innovative technology that allows for automated loan origination processes, which can provide banks with the tools needed to streamline their commercial loan origination processes. A practical and simplified process translates into greater efficiency and better customer service.
Modern credit origination software that has recently become available can help assimilate a bank's customer relationship management (CRM) database with reporting, risk rating, and collateral management.
Banks can improve their level of service and remain highly competitive by mobilizing any gains in efficiency through the use of a modern loan origination system or partnering with an internet firm that specializes in a type of origination the bank desires. This approach can help slash the amount of time needed to fund a commercial loan by as much as 30 to 40 percent, which in turn boosts customer satisfaction.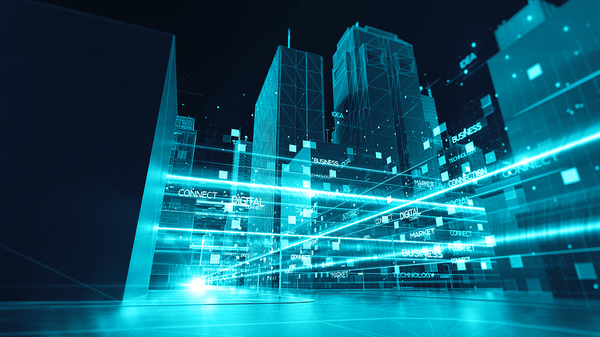 With new technology that's now available for banks involved with commercial loan originations, customers can be better served while ensuring the utmost in efficiency and profitability.
Better Management of Client Data to Mitigate Risk
There is a plethora of client data for banks to have to sift through, but many banks do not have an effective means of managing it. With new industry regulations recently implemented and others on the horizon, the manner in which banks deal with such data - particularly from a risk management standpoint - is becoming increasingly important.
New technology can help banks eliminate inaccurate, redundant data on a systemic level that can both meet industry regulations and streamline the entire process.
Commercial Borrowers Come Out on Top With Banks' Adoption of Innovative Technology
A flawed and prolonged underwriting process does little to properly serve bank clients. With the recent emergence and growth of alternative lenders, banks would fare better by taking the necessary steps to improve their customer service, and much of that involves streamlining their entire commercial loan origination processes. Recent innovations have provided banks with technology that allows them to provide better, faster response times to clients.
The advantages gained by harnessing a modern commercial loan origination system built on modern technology include improved processes and greater customer satisfaction.
How a Seasoned Loan Sale Advisory Team Can Help in the Sales and Acquisitions Process of Commercial Loans
Streamlining the commercial loan origination process by implementing technological tools is necessary. On top of that, banks should be partnering up with experienced loan sale advisors to help them navigate the world of commercial loan sales and acquisitions.
Garnet Capital can assist banks in purchasing performing commercial loans in a bulk portfolio sale or sell underperforming parts of their portfolio. Garnet can also arrange partnerships with fintech-type outfits that can streamline a bank's underwriting in order to book more loans, as well as arrange partnerships where banks can buy loans originated on the web that meet their underwriting criteria.
Sign up for our newsletter to stay on top of the latest developments in the commercial loan origination realm, as well as other issues in the financial world.