Excerpt: A majority of the earnings reports are in for the S&P 500, and corporate profits remain strong. Analysts are, however, predicting a dip in earnings growth in 2019 thanks to several factors.
Post: The U.S. corporate earnings season is in full swing, and many on Wall Street are surprised to discover that corporate profits are stronger than expected for the three months ending in December. Analysts are still predicting that corporate earnings will falter in 2019. This is due to factors such as the fading impact of U.S. tax cuts, muted global economic growth, and uncertainty surrounding international trade.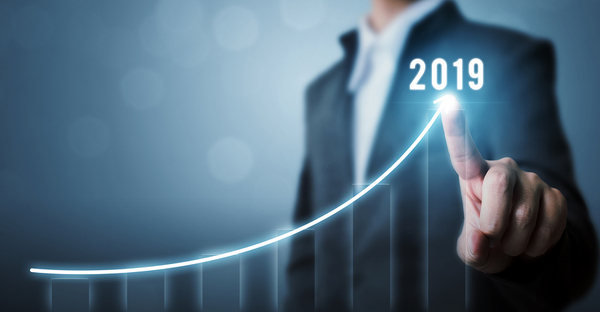 Corporate earnings based on S&P 500 results remain strong.
The Latest Figures on Corporate Earnings
As of March 1, FactSet reveals that 96% of the S&P 500 companies had reported actual results for the quarter ending December 31. Of those, 69% reported a positive EPS surprise and 61% reported a positive revenue surprise. The blended earnings growth rate for Q4 is 13.1%, marking the fifth straight quarter of double-digit earnings growth for this index.
When dissected even further, five sectors within the S&P 500 are reporting double-digit earnings growth. These are led by Energy (93.5%), Communications Services (22.2%), and the Consumer Discretionary (15.7%) industry. The sectors that reported the weakest earnings were Utilities (0.1%), Consumer Staples (4.9%), and Info. Technology (5.1%).
The companies with the largest EPS surprises for Q4 included NRG Energy Inc. (1,228.1%), Under Armour Inc. (112.8%), and Incyte Corp. (88.2%). The companies with the largest EPS misses for Q4 included Nielsen Holdings Plc (-979.9%), American International Group Inc. (-248.9%), and Loews Corp. (-153.7%).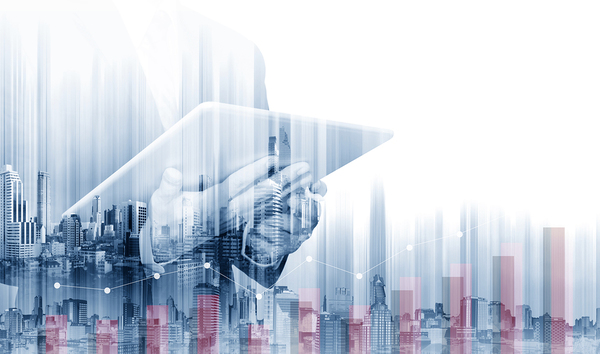 Analysts are predicting lower earnings growth in 2019 but still positive revenue growth.
What Analysts Expect for Earnings Going into 2019
While earnings reports for Q4 are encouraging, this doesn't discount the fact that analysts are anticipating something different for Q1 and beyond. In fact, growth slowed in the fourth quarter and estimates reveal that this is a trend that is expected to continue through 2019.
Growth estimates for corporate earnings, and the U.S. economy, continue to get slashed. While fears of a U.S. recession have subsided now that the Fed has backed off for now on rising interest rates, there are still warning signs related to economic fundamentals.
There are no new corporate tax cuts on the horizon, which isn't something that Wall Street likes to see. The global economy is slowing, and costs are continuing to rise. Troubles in China alone have prompted many companies to reduce their profit outlooks for the current year.
According to FactSet, analysts now expect corporate earnings to decline 3.2 percent in Q1 on a year over year basis. This is a sharp contrast to the figures posted in October, before the stock market volatility began, of 6.6 percent growth in Q1 earnings. Even with that earnings decline in Q1, the projection is for revenue growth of 5.2 percent. For the calendar year 2019, analysts expect corporate earnings growth of 4.1 percent and revenue growth of 5.1 percent.
Even with some lackluster performances on the horizon, there are a few silver linings. First, the companies that beat revenue estimates in Q4 (61% of the S&P 500), are expected to continue doing so this year. Also, the market tends to react less negatively to earnings misses than it did in the past.
According to FactSet, the market is rewarding earnings surprises more than the average and punishing earnings misses less than average. Companies reporting an earnings surprise for Q4 experienced an average share price boost of 2.1% two days before and after the earnings release date. This is compared to an average price decrease of -0.08% for companies reporting an earnings miss over the same period.
The fact that revenue growth estimates for every quarter in 2019 remain positive is a good sign. Investors are also less worried about earnings misses than they have been in the past, which is another reassurance that this market still has room to climb.
Sign up for our newsletter to learn more about working with a loan sale advisor.