Fintech firms have been making huge waves in the world of financing.
Fintech firms have certainly made a name for themselves in the financial realm over the past few years, and are continuing to blaze a trail. These alternative lenders have been monumental in infusing technology in a world where consumers are increasingly demanding a faster, easier, and more convenient way to handle their money.
While many were concerned that traditional banks would be in utter upheaval over the rise of the mighty fintech firm, banks still have an edge, and a big one at that.
Fintech Firms Replacing Certain Aspects of Banking
New technology has made its way into the financial services industry thanks to the development of fintech companies. These services have been highly successful at encroaching on an already-established financial market, bringing technology to the forefront.
An increasing number of consumers, who have become accustomed to getting the information they need within seconds, are gravitating towards the efficiency and convenience that fintech firms have to offer. In a world of smartphones and tablets, it's easy to understand the power that the fintech wave has had over financial services. According to Citigroup,
approximately $19 billion of investment funds
were poured into the fintech industry in 2015, up from $1.8 billion five years prior.
The rise of online platforms gives individuals and businesses the capability of lending and borrowing between each other.
Lending innovation has also infused itself
into alternative credit models, data analytics to assess risks, use of non-traditional data sources, quick lending processes, and reduced operating costs.
The payments industry has experienced an overhaul as a result of the
surge in new technology-driven payments processes
, applications that promote easier payments, and the use of electronic devices to transfer money from one account to another.
Fintech firms offer an innovative customer experience through digital technology, which is putting pressure on banks to make changes to keep up.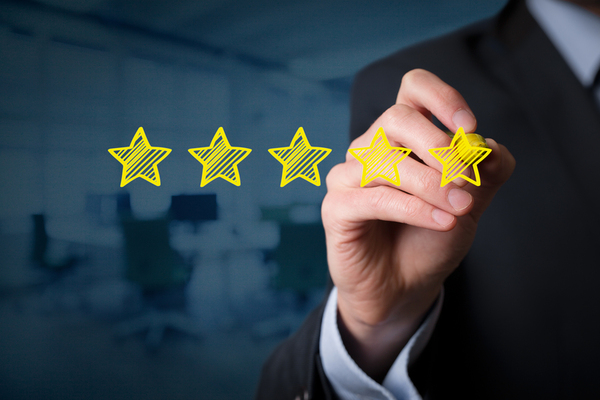 Banks still have an edge over fintech thanks to their deep pockets and deposit insurance, and that helps them rank high with customers.
In fact, many banking executives are turning to their IT experts to come up with ways to improve efficiency and boost innovation in an effort to enhance customer experience while keeping costs low and supporting legacy systems.
Banks Still Have an Edge
While many are worried about the fate of banks as a result of the powerful emergence of fintech firms, the level of concern has somewhat dwindled since these start-ups first arrived on the scene. For all the attention that non-bank firms have received, there's still a long way for them to go before they take over key customer segments.
It's true that technological advancements and fintech startups have been driving a great deal of change in the financial industry, but banks are still at the epicenter of the financial realm.
Despite the incredible success seen by fintech firms, traditional banks still have an edge thanks to their
deposit insurance that offers consumers and businesses safety
. Very few, if any, fintech firms offer deposits that are backed by the federal government, a critical difference for those who are concerned about the safety of their money. Many consumers and businesses continue to demand the soundness of a regulated bank deposit for their money.
The fact that government benefits must be deposited in an FDIC-insured institution gives them a large advantage. At traditional banks, deposits are FDIC-protected and insured. The FDIC has responded to thousands of bank failures since its inception, insuring deposited funds for countless Americans. The world of fintech does not offer such a feature.
Banks Can Successfully Adjust Their Loan Portfolios With Help From Seasoned Loan Advisors
The financial world is certainly changing at an incredible pace, with loans and payments being made in new and more innovative ways. Rather than be an obstacle for banks, this instead offers opportunities for banks to adjust their loan portfolios.
Having a loan sale advisor that is steeped in banking yet savvy in the ways of fintech can help financial institutions of all types reach mutually beneficial partnerships. That's where Garnet Capital can be of invaluable assistance.
Browse our white papers
today to discover more about our loan advisor services.