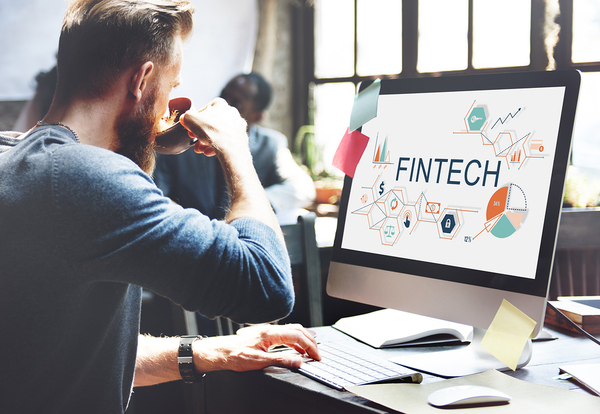 As successful as fintechs have been, partnering with banks will allow them to continue to flourish.
Fintech has revolutionized the world of lending for years now, and while it may have at once been seen as nothing more than a disrupter of the financial industry, it's developed a much stronger reputation.
While in its earliest days fintech was responsible for the likes of such innovations as credit cards and ATMs, modern
fintech has brought consumers a much more convenient and affordable way
to handle their money. Today, financial services have become highly digitized through the use of online lending platforms, mobile accounts, payment apps, and even robo-advisors for wealth planning.
Fintech services are certainly not a fly-by-night idea. Rather, they've established themselves as a real player in the financial industry and have quickly developed a hefty client base.
Over the past couple of years, there was great concern over how much fintech could disrupt the financial industry.
When alternative online lenders like OnDeck and Lending Club went IPO almost two years ago, the peer-to-peer lending platform shook up the perceived value of these platforms. At the end of 2014, the firms raised an impressive $870 million and $200 million, respectively.
OnDeck loaned $1.9 billion
to small businesses in the US, Canada and Australia in 2015, and Lending Club has made more than
$11 billion in loans
since it was founded in 2007.
With technology backing up their business, alternative lenders like these piqued the interests and met the needs of consumers who were looking for a different, more convenient way to handle their finances.
The ability to fill out a loan application online within minutes is a huge plus for many, especially Millennials who have virtually grown up with a mobile device in their hands. Near-instant qualification (and access to funds in a matter of a business day or two) is just icing on the cake. The ability to do all of this from wherever they happen to be is the cherry on top.
Banks are increasingly funding the pool of investments for fintech firms.
Investors have had great confidence in fintech firms, and their investment dollars prove that. In fact, global investment in fintech firms last year
reached $19.1 billion
, according to International and CB Insights.
Today, however, it's not just venture capitalists that are funding fintech firms. Banks are getting in on the investment action too. The share of investments coming from banks has increased to its highest level according to CB Insights tracking. Funds coming from banks increased to
one-third of the total pie
in the second quarter of 2016, compared to 25 percent from 2Q 2015 through to 1Q 2016.
Goldman Sachs has 11 fintech investments under its belt, making it the most active bank investor. Santander and Citigroup are close behind with seven fintech investments apiece.
While the conversation a couple of years ago was one of a possible takeover by fintechs of the banking industry, the dialogue is now about partnering with each other to bring the best service to consumers, and pad the bottom line of both banks and fintech companies.
Despite the incredible popularity and success of fintech firms, they still have a long way to go. While there may be a few big companies that will continue on their path of growth, most will partner up with financial institutions or insurance firms. Fintech firms are also increasingly facing heavier regulatory scrutiny, which makes it even more likely for partnerships with banks to be fostered.
Loan Sale Advisors - Helping Foster Appropriate Partnerships
Before partnering, however, banks need to determine what services and loan assets to hold onto, and fintech firms must meet the regulatory and service requirements demanded in financial services. Both sides stand to benefit from an appropriate alliance.
Fostering a healthy and profitable partnership between the two entities can be successful with the assistance and guidance of a seasoned loan sale advisor. Garnet Capital's far-reaching network can be leveraged to build the right partnerships in a compliant fashion.
Discover more about Garnet Capital's loan sale advisory services,
browse our white papers
today.