Goldman Sachs has plans of entering the world of online consumer lending.
With nearly a century-and-a-half servicing the powerful and privileged, Goldman Sachs is now venturing into new territory: online personal loans.
According to a report in The New York Times, the Wall Street giant is in talks about offering unsecured personal loans between $15,000 to $20,000 to the average American consumer. Goldman Sachs hopes to make its first online consumer loan by 2016.
These loans will be offered via a website or an app, and operate somewhat like a virtual bank. Goldman Sachs will be able to offer lower interest rates on their loans while still turning a profit, thanks to the limited overhead costs of online lending compared to physical bank buildings and tellers.
While banks have been traditionally slow in venturing outside the conventional bricks-and-mortar box, Goldman Sachs is capitalizing on this trend that is already being followed by dozens of new non-bank online lending start-ups.
Alternative loan options are certainly shaking up the market, particularly since the financial crisis in 2008. Since then, there has been significant growth in innovative, alternative funding for consumers and small businesses available online. The portfolio balance of online lenders has grown by 175 percent annually, compared to a drop of approximately 3 percent in the conventional banking sector.
With the stringent loan criteria generally set by larger banks, more and more consumers are looking to these alternative online lenders, thanks to their easy application process and quick approval.
Goldman Sachs is seeking to seize this opportunity to take a bigger slice of the lending market.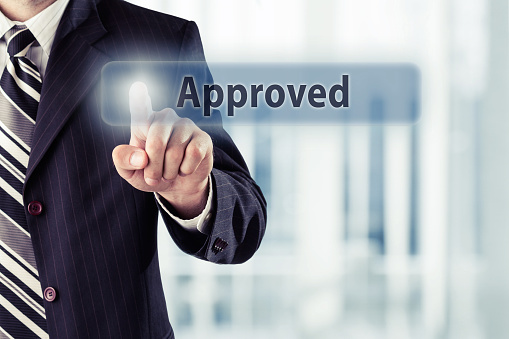 Could Goldman Sach's venture into online lending point to interest rate increases in the very near future?
But how much profitability is there by loaning out relatively small amounts of money to consumers with a limited financial cushion, compared to the traditional commercial giants that Goldman Sachs is used to financing?
Why is Goldman Sachs Tapping Into This Smaller Scale Loan Market?
There could be a couple of reasons. An improvement of reputation could be one of them.
Goldman Sachs hasn't exactly had the most ideal reputation since the economic crisis of 2008. Goldman was accused of profiting during the crisis while average homeowners were forced into foreclosure. Perhaps the financial giant is looking to shed a positive light on itself as a lender who is seeking to lend a helping hand to those who are struggling to cover unpaid debts or pay mortgage payments on time.
Goldman Sachs may also see a huge potential in this lucrative market, as online lending start-ups like Lending Club, OnDeck and Rapid Advance are skillfully using technology to rattle the conventional lending sector. After all, Goldman has a reputation for picking out businesses that are in the midst of transformation and finding out how to capitalize on the opportunity.
Or perhaps Goldman Sachs is positioning itself to withstand any bubble bursting in the lending world when interest rates start to rise. Many argue that a lot of the hedge-fund money will likely dissipate when interest rates rise, and yields on various other types of investments increase. Should this occur, thinly capitalized lenders could suffer - but not Goldman Sachs.
One thing is for certain - online lending has shaken up the world of financing. And with the entrance of a financial giant like Goldman Sachs, it will likely change even more. At the very least, Goldman Sachs appears to view this segment of the market as one still poised for continued growth, thereby giving the institution the opportunity to ride the upswing.
Garnet Capital - Helping Financial Institutions Grab a Slice of the Online Lending Pie
At Garnet Capital, we make it our business to help banks and other lenders judiciously capitalize on the lucrative market of online lending. A few banks have have begun to participate in this sector but the market is still prime for entrance.
If you're interested in discovering how the online lending realm can help your business grow, contact Garnet Capital today.