EXCERPT: What sets Garnet Capital's approach to closing deals apart from others?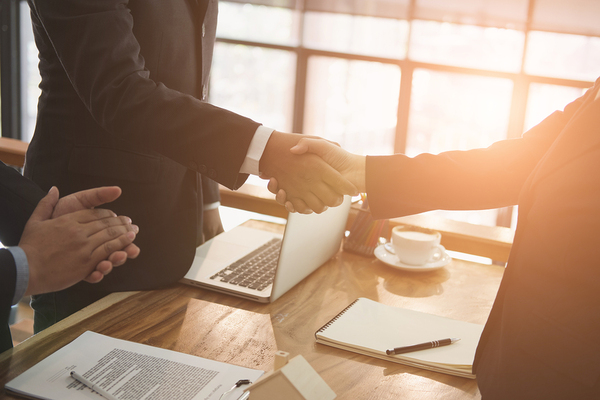 What goes into the loan sale and acquisition process with Garnet Capital?
With the economy and financial market changing from one day to the next, you can never be too diligent with overseeing the health of your loan portfolio. Regulations change, accounting methods change, as does the climate of the economy, which can have a direct impact on loan assets on the books.
We've already seen what the housing crash can do to loan assets and the lenders behind them, as well as the hit that can be taken as a result of putting too many eggs in one basket. Not only is diversification key, but so is assessing the strength and weakness of each asset in a loan portfolio.
The idea is to ensure that your loan portfolio is as diversified with healthy, high-performing assets as it is void of risky assets. It may also be helpful for your loan portfolio to favor shorter-term, more lucrative assets rather than relying too much on longer-term assets that could go sour at any time, leaving you with assets that can drain your capital.
That's why you need a loan sale advisor to help you buy and sell appropriately. While there are plenty of loan sale advisors out there that may do a decent job, Garnet Capital is in a league of our own.
Our approach to closing deals is set apart from how other entities conduct such transactions, and our vast roster of valued clients is a testament to this fact.
So, what is it about the way Garnet Capital closes deals that makes us stand out from the rest? Here is a list of our practices that showcase our attention to detail and our commitment to ensuring no stone is left unturned.
The Setup Phase
Portfolio review and indicative pricing – We evaluate portfolios and position them to be attractive to market participants. For sellers, we'll provide real-time market feedback without overpromising to make sure the decisions are well-informed ones with no surprises.
For buyers, our clients will have realistic pricing before engaging in the market to show portfolios to potential investors. This approach ensures the deal will close, our sellers are aware of the market. Buyers are more interested in losing a deal that closes rather than winning a bid by doing all the work in an auction, only to end up not buying any loans because of misaligned perceptions between buyer and seller.
Data validation and scrubbing – We review all data fields for accuracy and completeness and perform data integrity calculations. This helps sellers identify deficiencies that can be dealt with before entertaining investors, while helping buyers analyze the information with confidence.
Creation of offering memorandum with analytics – A customized offering package will be drafted to walk investors through the portfolio. Thus buyers can quickly determine if they have interest in a particular offering. We work with sellers to articulate the story of the portfolio and use custom analytics to emphasize investment highlights, making it easy to attract investors to generate interest upfront.
Buyers will receive an Offering Memo that can be shared internally and elevated to upper management before engaging in a time-consuming analysis.
Help with rep and warrant crafting - Buyers can bid with confidence and sellers can benefit from limited putbacks as a result of incomplete info.
Establishment of deal timeline - Both buyers and sellers will benefit from having an accurate timeline established to help them focus on the deal.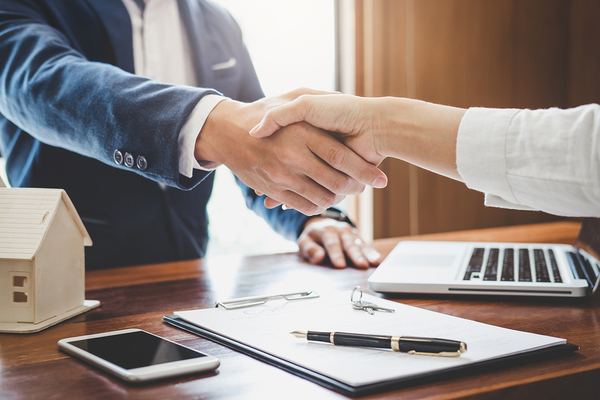 At Garnet Capital, we take a unique approach to the loan sale and acquisition process.
Marketing Phase
Sale announcement – Garnet will carefully craft sellers' sale announcement to be used to draw investor interest and get NDA's signed. We will cast a wide net from our vast Garnet database, conference attendee lists, and other industry sources. We are always looking for new buyers.
On the buying end, the sale announcement will give investors the time required to allocate internal resources appropriately to find new opportunities.
Follow-up calling program – Once a sale announcement has been distributed, the Garnet sales team will initiate an outbound calling campaign, respond to investor inquiries, and obtain confidentiality agreements.
For sellers, Garnet casts a wide net to make sure the right investors are looking at their portfolio. The seller can rest assured knowing that these investors are vetted through Garnet Capital's registration process and the portfolio is positioned as to price.
Buyers will be provided with high-level portfolio characteristics and pricing expectations to give them the confidence needed to appropriately allocate the right resources to bid on the deal.
Telling the story – Sellers' loan portfolios have a story, and we make sure that the story is told and investors' questions are answered. Buyers can bid with confidence because Garnet sees the portfolio through an investor's lens, and as such, we try to anticipate and answer buyers' questions.
Bid Process
Garnet Capital will prepare a comprehensive bid summary sheet developed for board and stakeholder presentations that helps the client make the right decision.
Weekly calls - We participate in weekly calls and maintain a detailed timeline with outstanding items and keep a close eye on the deadlines to execute a timely transaction.
Facilitate custodian and compliance review/facilitate document curing - Every effort is made on behalf of both buyer and seller to maintain a high transaction pull-through rate.
Assist with Loans Sale Agreement negotiations - This is often a contentious process, but Garnet maintains an objective eye to help work out contractual issues. Having a third party involved keeps both the buyer and seller on good terms.
Garnet as an escrow agent – We maintain an escrow account at no cost to the buyer or seller, if needed.
Closing
Both the buyer and seller will stay well informed throughout the entire process.
Portfolio loan schedule preparation – Preparing an accurate loan schedule can minimize the time needed for buyers and sellers to commit to the deal. We keep a close eye on data changes to reflect proper and accurate information.
Closing wires – Closing funds are wired in a timely fashion.
While the above is very detailed, in a nutshell, Garnet Capital is the premier loan sale advisory team that takes a unique approach to closing deals. To keep your loan portfolio well-diversified and rust, selling off risky assets to make room for stronger ones is a necessity, and we can help.
Sign up for our newsletter today.