Excerpt: Recent declines in the 10-year Treasury inflation-protected security (TIPS) signal that economic growth may be slowing, as do recent economic data. In addition, there's a growing sense that the Trump administration will not soon enact policies leading to stronger growth and rising inflation.
Moves in the yields of inflation-adjusted bonds are indicating that economic growth might be slowing, according to the Wall Street Journal. The 10-year Treasury inflation-protected security (TIPS) yield recently fell to 0.483% from a July 7 high of 0.646%.

Yields on the 10-year TIPS are falling, indicating a slowing economy.
Yields, of course, drop if bond prices climb. The yield on 10-year TIPS is a widespread sign of "real yields," or the 10-year Treasury note yield adjusted for the inflation rate. Real yields provide a measure of the purchasing power of investments in bonds.
The Wall Street Journal notes that the drop in real yields is likely due to a number of causes, including data indicating less economic strength than anticipated earlier in the year and an increasing sense that the Trump administration, at least in the short term, is not moving toward policies that lead to more economic strength and rising inflation.
The borrowing costs for long-term notes also fell. Yield on 30-year fixed-rate mortgages dropped to 3.96% on average from 4.03% just a week prior, as reported by the Federal Reserve Bank of St. Louis.
Are Central Banks Backing Away from Anticipated Rate Hikes?
Advancing real yields hike borrowing costs and cause the relative debt burden of both businesses and consumers to rise. Both can dampen the conditions for economic growth.
Central banks, as a result, could become less likely to move toward higher interest rates than they initially signaled earlier in the year. Lower or steady interest rates are a tool to be used as a fiscal stimulus in a slowing or stagnant economy.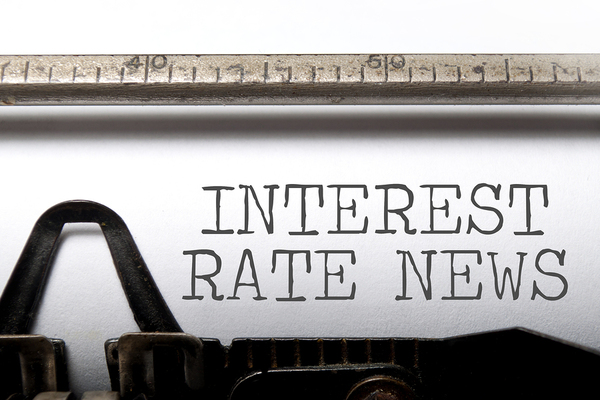 The Fed's plans are dependent upon inflation data.
The U.S. Federal Reserve, for example, has indicated that it plans to hike rates later in 2017 and in 2018. However, Fed Chair Janet Yellen's testimony to Congress several weeks ago stated that, if inflation is below the yearly 2% target, the Fed would rethink that plan.
Ultimately, dropping real yields can signal a slackening economy. Donald Ellenberger, who heads multi-sector strategies at Federated Investors told the WSJ that falling real yields over the long term indicate that the potential for economic growth is itself falling.
How Seasoned Loan Advisors Can Help
In an environment where economic growth and consequently, interest rate expectations can change, banks need to keep a cautious eye on their balance sheets. Lenders need to constantly review their loan portfolios with an eye to selling bad loans and buying good ones.
The experienced team at Garnet can help. Register for our online portfolio auction system today.