Excerpt:
Banks and credit unions have faced legislative roadblocks to serving the legal marijuana market in North America. New legislation may open the door to banks serving this lucrative industry in the future.
Article:
The legal marijuana industry may be worth a fortune, but a long-running challenge for entrepreneurs in this sector is finding banking partners. Even though a vast majority of U.S. states have now legalized marijuana in some form, cannabis remains an illegal substance under federal law, which creates a conflict for federally-insured banks. The hope is that new legislation will break down these barriers and allow banks to finally serve this lucrative market.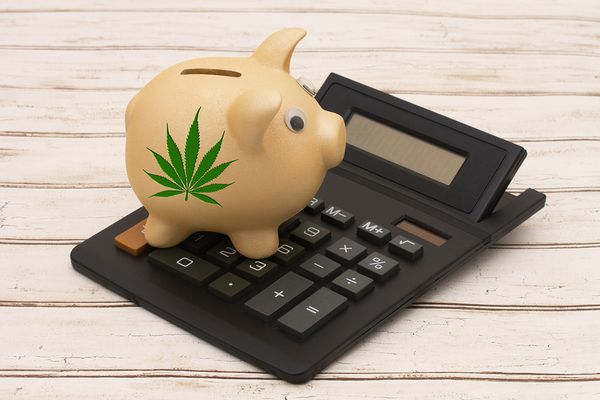 Banks have faced some significant roadblocks in serving the lucrative legal marijuana market.
The Legal Marijuana Industry
The legal marijuana industry in North America is booming. In 2017, revenue from legal cannabis sales was estimated at $9.7 billion, a 33% increase over the prior year. According to a report from ArcView Market Research, the legal marijuana market is expected to generate $24.5 billion in sales by 2021, making it one of the fastest-growing industries on the planet. In addition to those revenues, there will be over $4 billion in tax receipts and an additional 414,000 jobs, creating a total of $40 billion in economic output by 2021.
Roadblocks to Cannabis Firms Getting Banked
One of the biggest challenges facing players in the legal marijuana market is getting banked. Since the drug remains illegal at the federal level, there has been an obvious reluctance on the part of federally-insured financial institutions to throw their hat into the proverbial legal pot ring.
The Obama administration attempted to smooth the road for banks serving this market in several ways. In 2014, the administration's Justice and Treasury departments issued guidance to banks regarding how they could best serve the cannabis industry without coming into conflict with regulators. The Attorney General's office also released the "Cole Memo," which permitted states to implement their own laws related to marijuana without fear of federal intervention.
Over the past year alone, Fortune reports that the number of banks and credit unions who are serving the marijuana market has increased 18%. Unfortunately, there are roadblocks and uncertainty again since current Attorney General Jeff Sessions rescinded the Cole Memo on Jan. 4. But there may be new legislation on the horizon that could provide banks a clearer path to serving the marijuana industry.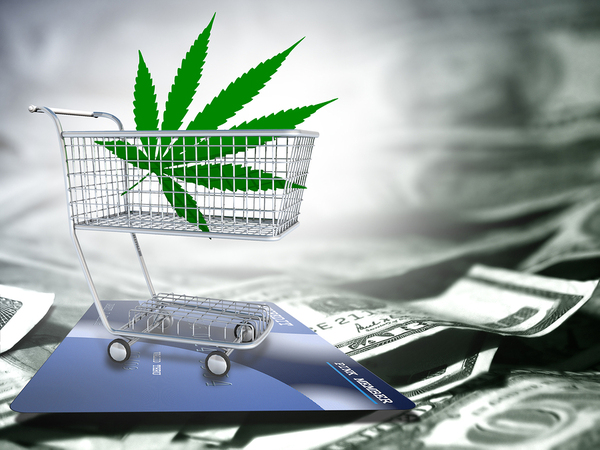 New legislation may soon open the door for more banks serving the marijuana industry.
Legislation Will Confirm Banks' Ability to Serve Marijuana Firms
There are currently 100 credit unions and 300 banks who are providing financial services to marijuana firms. The assumption is that there are many more who would like to serve this lucrative market but are unsure about their legal standing. It appears that clarification and solutions are becoming a priority.
On the state level, some are examining using a closed-loop payment system that could address some of the issues related to bank regulations. This is a solution proposed by lawmakers but isn't one that is favored by either banks or cannabis industry insiders, since it isn't likely to solve the overall problem and could hinder services. Instead, nationwide legislation is the most favored choice.
President Trump just assured Sen. Cory Gardner (R-Colo.) that he is committed to "fixing the state's rights issue" regarding legal cannabis. Likewise, members of Congress are now working on a bipartisan legislative solution that will pave the way for safer and long-lasting partnerships between marijuana companies and financial institutions. A first draft of this bill could be released within the next week.
A Whole Loan Broker Can Help Form Lucrative Partnerships
The legal marijuana industry may be new territory for many banks, who have previously stayed away due to uncertain and shifting regulations. As sentiment appears to be changing in favor of collaboration, there will be many opportunities in the coming year for lucrative partnerships in this growth industry.
A loan sale advisor from Garnet Capital can not only help facilitate these partnerships but can also help banks create the most optimal portfolio mix as market conditions change. Sign up for our newsletter to receive our market updates and learn more about how our loan sale advisory services can help you meet your financial goals.