Excerpt: Last week, Wall Street giant JPMorgan Chase announced that it was purchasing FinTech payments processor WePay, which is just the latest in a line of partnerships between banks and FinTechs.
When we hear of a partnership between a large bank and a FinTech firm, it's no longer a shock. In the past, these companies seemed to be at odds, but today these partnerships are becoming the norm. On Oct. 18, Wall Street giant JPMorgan Chase announced the acquisition of FinTech firm WePay. 
JPMorgan Chase just announced the acquisition of FinTech payments firm WePay.
JPMorgan Chase Buys FinTech Firm WePay
Payments companies have begun to change the online business landscape thanks to their advanced point-of-sale and transaction processing solutions. It's become more important for a merchant to have a reliable relationship with a payments firm in some cases than an actual bank since that payments company acts as the gateway for payments from customers, payroll, and even loans. Keeping the payments segment of the equation separate from banking simply no longer makes sense.  One Wall Street giant tends to agree with this statement.
JPMorgan Chase just announced their acquisition of FinTech payments startup WePay. WePay was founded in 2008 and serves as a payments solution for online marketplaces and crowdfunding sites. The company's application program interface (API) not only handles payment processing but also complex payouts and fraud detection. WePay has 4 million small business customers, and a few of its clients include FreshBooks and GoFundMe. WePay was valued at $220 million in 2015, but the terms of this deal with JPMorgan were not disclosed. 
Chase intends to leverage WePay's payment-as-a-service API to reach a broader marketplace. Payments of the type that the company offers are part of a market that is growing at four times the industry average. Chase will be better able to market its services to independent software vendors (ISVs) and app developers who can integrate WePay into their software seamlessly through the API.
Why Partnerships Between Banks and FinTech Companies Make Sense
When FinTech startups first gained momentum, the firms were shunned by large banks who saw them as potential competition. The two groups now realize that each brings something valuable to the table through strategic partnerships. 
FinTech startups need to be able to scale their operations to grow and find long-term success. Traditional banks must innovate to keep their current clients happy and attract new business. This is why partnerships are most beneficial. Large banks are engaging with FinTech startups to bring innovative solutions on board, such as payment processing. FinTech companies are partnering with banks to expand their client base with the brand recognition that a bank brings to the table.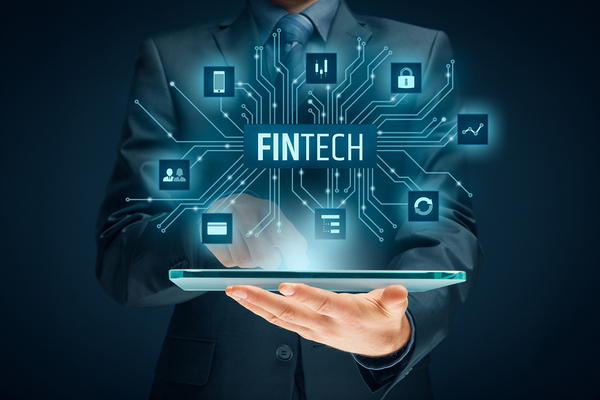 Partnerships between large banks and FinTech companies are becoming more commonplace.
Bringing These Valuable Partnerships Home
The convergence of large banks and FinTech firms is a win-win-win for all involved. Yes, both companies benefit from the alliance but so do the clients. The truth is that digital banking is here to stay. Customers want to do business with their known banks but also desire the convenience of digital payment solutions.
Even community and regional banks can take advantage of this sector by forming strategic partnerships with the right companies. Garnet can help your bank or credit union make these valuable connections. Our experienced and knowledgeable loan advisor is ready to assist with your needs. Sign up for our newsletter to learn more about our loan sale advisory services and to receive important financial industry updates.