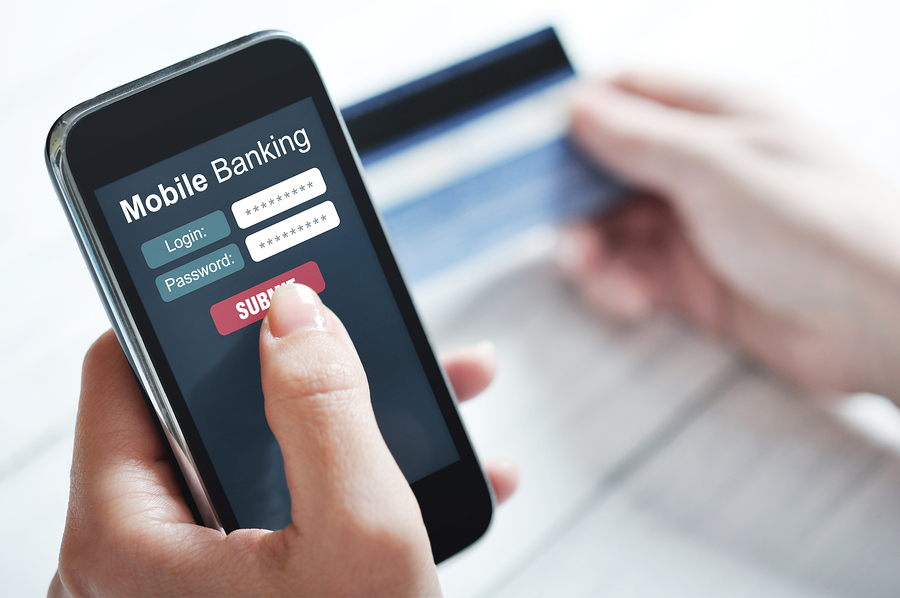 Mobile banking is increasingly important in the banking industry.
Forget about focusing predominantly on competitive prices or great products; these days, banks need to increasingly focus on client satisfaction and overall user experience. And mobile devices are playing a key role in this department.
Smartphones and tablets have had a significant impact on everything we do today, including how we bank. According to a
new report from the Federal Reserve
, using a mobile device to access bank accounts is now a common practice among Americans.
More specifically, the report also shows that
39 percent of adults in the US
who have bank accounts and mobile devices claim to use mobile banking - that's a 33 percent jump from 2013. While the most common banking activity is checking account balances and recent transactions, other common tasks include transferring money between bank accounts and getting text message alerts from financial institutions.
Those who utilize mobile banking are also becoming more comfortable with electronically depositing checks into accounts using the camera on their mobile phones. In fact, over half of consumers who use mobile banking used their mobile devices to deposit checks - that's a big jump from 38 percent in 2013.
Even the underbanked - those with limited access to banks - are climbing the ranks as far as mobile banking users are concerned. Fourteen percent of American consumers are considered underbanked, and
two-thirds of this demographic
use their mobile phone to access their accounts.
But it is the millennials in particular who are rapidly adopting mobile banking.
More and more consumers are choosing mobile banking over other traditional means.
Last year,
47 percent of millennials used app-based mobile banking
, and the numbers are expected to grow rapidly.
The question remains - will financial institutions adapt in time to accommodate for these changes and the demand for mobile banking among an increasing number of consumers?
In order for banks to grow, they've got to take a closer look at what the younger demographic is doing and cater more to those who are changing the way they bank. According to a survey by the Federal Deposit Insurance Corporation (FDIC), 19 percent of young American adults between the ages of 18 to 29 visited a bank branch in 2014, compared to 29 percent of adults between the ages of 30 to 49.
Looking at how millennials interact with financial institutions could provide an opportunity for banks that are hoping to retain their satisfied clientele over the long term.
In an effort to keep up, many banks are starting to take steps to encourage current clients to use mobile- or online-based services. This also serves the additional purpose of decreasing paperwork and servicing costs, a double benefit.
The face of banking is definitely changing quickly, but many banks are already displaying some level of flexibility in order to endure major shifts on the financial landscape and come out on the other side unscathed.
Banks should continue to focus on customer retention through mobile applications, which will help them become victors rather than victims of the mobile renaissance.
But while it might seem as though mobile apps and websites might possibly contribute to the downfall of the brick-and-mortar bank, plenty of studies have shown that banks are still strong. Physical bank branches are still the main channel through which FDIC-insured bank institutions provide financial services to clients.
And the loan market continues to be the predominant way in which banks make the meat of their revenues.
At Garnet Capital, we can help your bank continue to keep a strong loan portfolio to maintain sizeable profits.
Browse white papers
from Garnet Capital today to discover how we've helped scores of financial institutions remain on the competitive forefront, and how we can do the same for you.