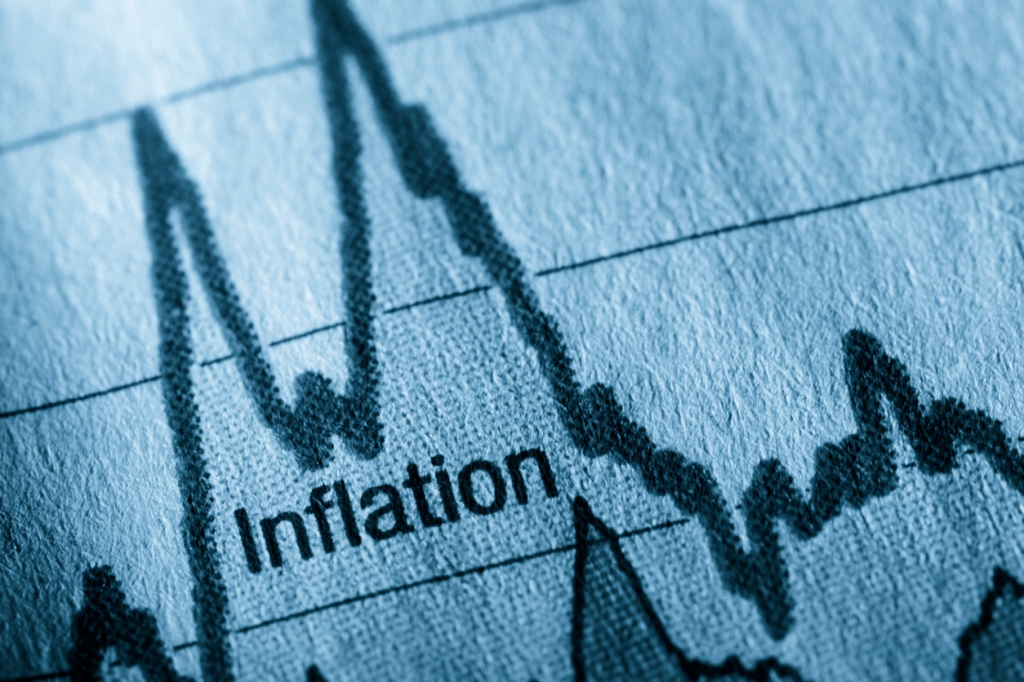 The Federal Reserve raised interest rates back on July 27th, 2022 by an increase of 0.75%. This marked the fourth interest rate increase of the year as the Federal Reserve attempts to do all that it can to rein in record-high inflation. In a statement from the Fed reported on by NBC, they indicated that it appeared that the rate increases are having their desired effect:
"Recent indicators of spending and production have softened," the bank said, adding that, at the same time, job gains are robust and the unemployment rate is low, despite inflation.
This has bolstered the hopes of some investors that a smaller rate increase may be in line when the Federal Reserve meets again in late September. Recent indicators all seem to point to a stabilizing inflation picture, and that is something that has investors taking another look at loan portfolios that many had shied away from earlier in the year.
Fixed Rate Portfolios Have Lost Value
Many loan holders are afraid they missed out on the recent record high prices. This has now changed as the market dynamics have shifted as well. Yes, these loan portfolios are still not at the highs that they enjoyed in 2021, but they are starting to regain some of their value as the inflation picture cools off.
Garnet Capital has a lengthy history of working with clients who are interested in selling their loan portfolios. We can - and have - tap into our large pool of potential buyers at any time to help a client who is looking to sell. Right now may be the perfect time to do so for many potential sellers as they consider the landscape. The New York Times reported that many Fed officials are still highly concerned about reading too much into a single inflation report:
"We might see goods inflation and commodity inflation come down, but at the same time see the services side of the economy stay up — and that's what we've got to keep watching for," Loretta Mester, president of the Federal Reserve Bank of Cleveland, said during a recent appearance.
It is critical to note that what the country is experiencing right now could be looked back on as some kind of blip in the economic road. Those who are not willing to take a chance with their portfolios are best served by selling off the assets that they fear could take a tumble yet again.
The Jobs Picture Remains Strong
Despite the concern from certain circles about a possible recession, the job numbers that have been coming out as of late look pretty rosy. A lot of attention has been paid to certain large technology companies such as Alphabet (the parent company of Google) that have made the decision to slow hiring for the remainder of the year, but other industries can't hire fast enough.
Companies such as Delta Airlines and Hilton Worldwide are scrambling to hire new workers. They had cut back on their workforce levels during the COVID-19 pandemic, but now they are struggling to keep up. Amazon, Google, and others were seemingly overstaffed at the beginning of the pandemic to try to keep up with all of the demand from consumers who found that they had plenty of time to shop online. The entire landscape for hiring has seemingly flipped on its head from where it was just two years ago. However, while the scary headlines about layoffs may get the most attention in the media, it is actually a much more complicated picture in the real world than what many people realize.
Mortgage Rates Dip Slightly 
Similar to the inflation story in other parts of the economy, mortgage rates have cooled off slightly as well. They had been on a rapid rise, hitting a high of 5.88% for a 30-year fixed rate mortgage recently, but they have come down just slightly off of that number. This dip is welcomed news for new homebuyers, and may reverse a recent slight drop off in home purchases. That dip is generally an indication that prices have reached such a level that some buyers are simply priced out of the market altogether.
Another big thing to note about mortgage rates right now is the fact that those who hold a lot of these loans in their portfolios may be looking for a way to get out of them. If the housing market continues to soften, the value of some of those loans may be called into question as well. It is absolutely urgent that all lenders consider their options and make a decision that makes business sense for them.
Loan Portfolio Sales May Soon Climb
One of the most important things about all of these large-scale economic situations is how different sectors and individuals react to them. Many will make major choices regarding what they should do with their portfolios in the midst of all of this. It may be necessary to get ahead of the crowd and begin selling your portfolio before everyone else begins to do the same.
Garnet Capital stands ready to help any loan holder find a buyer for their portfolio. From residential home loans to business loans and everything in between, we have a vast number of buyers that we can connect with you to make a sale. It is important that everything is done just right to ensure the highest odds of success in getting one's portfolio sold, and that means looking at the big picture. We are always adding to our list of potential buyers so that we can help match up those who want to buy with those who are looking to sell.
For more information on the economic landscape, and why right now may be the perfect time to partner with us to sell your portfolio please contact us and let us know how we can serve you.