EXCERPT: The trucking industry may be humming, but weak companies in the industry that leveraged up in last year's boom are now experiencing difficulty. And credit unions and banks holding these assets may need to consider selling these underperforming assets while the general market is still positive.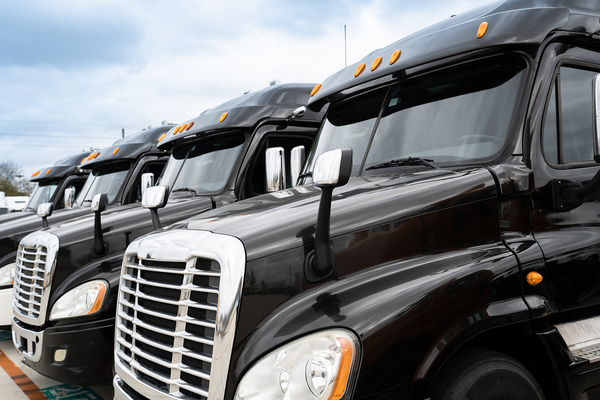 Some trucking companies who overleveraged during last year's boom have shut their doors, despite the industry as a whole still being a rather strong one.
The trucking industry might be strong right now, but certain players that have overleveraged themselves are finding that they are in a financially precarious position. This has, in turn, impacted the lenders that are holding these loan assets.
The Current State of the Trucking Industry
The trucking industry as a whole is still a rather robust one. According to a recent report by the American Trucking Associations (ATA), the trucking industry overall is showing promise with a 14 percent total revenue increase from $700.1 billion in 2017 to $797.7 billion throughout 2018.
American trucks shipped 11.49 billion tons of freight in 2018, comprising 71 percent of the total tonnage of freight in the U.S. The report showed increases in cross-border trucking as well, with a 3.6 percent increase in total surface freight between the U.S. and Canada, and a 10 percent increase between the U.S. and Mexico.
And with a strong trucking industry also comes a robust economy. The ATA report found that the trucking industry was responsible for adding 100,000 jobs in 2018, with a current employee roster of approximately 7.8 million people. Most carriers are small businesses, which makes the trucking revenue growth numbers great for these businesses and the economy as a whole.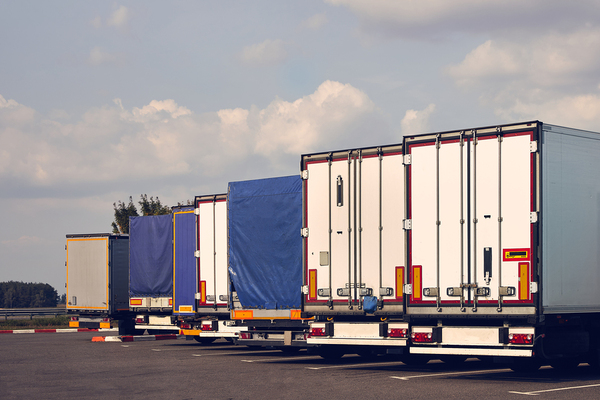 Lenders holding bad trucking assets are encouraged to sell them off and replace them with more robust assets to strengthen their loan portfolios.
Signs of Trouble Down the Road
But despite the ongoing strength of the trucking industry, it's not currently in the same state that it was last year, which can be classified as a "boom." It's anticipated that overall truckload rates will be 7 percent down in 2019 and down another 1.3 percent in 2020.
Some companies have found themselves in a detrimental position after some cooling in the market following last year's boom. Those that overleveraged themselves during the hot period last year have been left financially exposed, and lately, the trucking industry has seen a series of bankruptcies.
Colorado-based HVH Transportation, for instance, shut down abruptly in August, leaving its drivers stranded and its lenders scrambling to deal with the losses. Ohio-based Falcon Transport also shut down this year, and New England Motor Freight was the biggest carrier to close its doors in 2019 after losing major customers.
While the trucking industry, in general, is in good condition, some weaker companies that leveraged up in last year's boom are now experiencing financial difficulties. And this is not just bad for them, but potentially dangerous for the banks and credit unions that hold these trucking loan assets.
But the trucking environment is still relatively stable, as mentioned, so it's not necessarily worth it for lenders to completely exit this sector. That said, some changes to their loan portfolios might be in order.
In this situation, lenders should consider selling underperforming assets while the overall trucking market still has a positive outlook with solid bids available for assets. To make the most of these transactions, banks and credit unions are encouraged to partner up with a seasoned loan sale advisor with a vast network, where the buying and selling loan assets is made easy.
Sign up for our newsletter today.