EXCERPT: Warren Buffett's recent stock realignments may suggest an economic downturn is on the horizon and makes suggestions about which stocks may do well in the near future and which ones might not.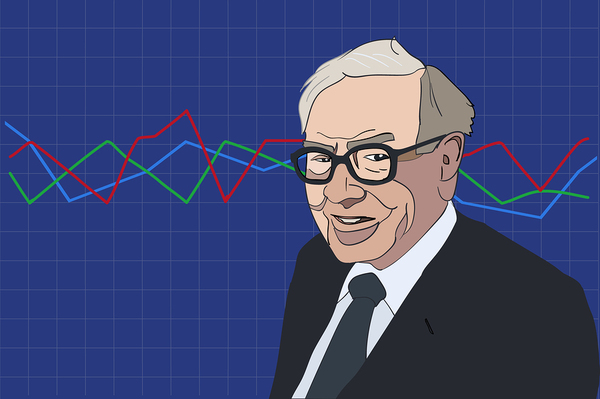 Berkshire Hathaway's recent portfolio changes include reductions in financials and technology and increases in retail grocers and healthcare.
Multinational conglomerate holding company Berkshire Hathaway is making moves that may point to whether or not we are close to hitting a recession. The Nebraska-based company is scaling back on consumer discretionary stocks and is moving capital into defensive stocks, prompting investors to wonder whether a recession is imminent.

Chairman and CEO of Berkshire Hathaway, Warren Buffett's trimmed-back exposure to the financial sector is now lower, perhaps in an effort to hedge against the risk of an economic downturn. Stocks within this industry would be hit hardest in the event of economic turmoil. Instead, Buffett appears to be investing in stocks that would not be terribly affected by a recession.

Analyzing where Buffett plants his capital can provide investors with an idea of which industries are more likely to thrive versus those that may not do so well, particularly in an environment of economic uncertainty. As one of the most successful investors in the world, Buffett's investment decisions are widely heralded as ones to potentially emulate.

Buffett Sets His Sights On Retail Grocers and Healthcare

Berkshire Hathaway purchased almost 19 million shares in retailer Kroger recently, according to the SEC filing. Grocers tend to be able to withstand the pressures of a weaker economy as consumers are more likely to restrict their spending mainly to necessities, like food.
Kroger and other retailers like it have a track record of recording growth in profits during times of economic decline. Others like Kroger, such as discount-based retailer Walmart, have seemingly been able to withstand past recessions. Buffett's move to invest in the retail grocer may be taken as a sign that investors may want to follow suit with fears of an economic downturn looming.

Buffett has also recently bought stocks in Biogen Inc, a Massachusetts-based biotechnology company, as per the SEC filing. The past has shown that the healthcare sector fares well during times of financial stress. Pharmaceutical companies like Pfizer and Bristol-Myers Squibb realized sales growth in 2009, for instance, despite the Great Recession.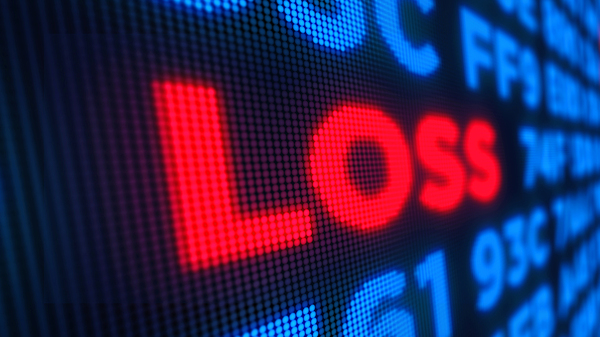 Adjustments made to Buffett's Berkshire Hathaway portfolio points to potential concern over a possible upcoming recession.
Buffett Reduces Stakes in Apple

During times of financial stress, consumers are more likely to focus their tightened dollar on must-haves like food and healthcare, while restricting their expenditures on frills like technological devices. It seems as though Buffett is taking this into consideration as Berkshire has recently slashed its stake in Apple. The multinational technology company sells predominantly high-priced technological gadgets, and in a time of recession, consumers are less inclined to spend their money on these types of devices.

Berkshire Hathaway's Portfolio Reduces Exposure in Financials

Berkshire Hathaway's portfolio has long had heavy stakes in banks and investment firms. Nearly half of its portfolio was comprised of financial stocks in the third quarter of 2019. But as of late, the company has reduced its exposure in this sector, with more notable stock reductions in Goldman Sachs, Wells Fargo, Bank of New York Mellon Corp, and Bank of America.

Financial institutions' lending margins tend to shrink in times of economic stress as central banks cut interest rates to stimulate economic growth. And recent changes in Berkshire Hathaway's portfolio may be suggesting that such a situation is on the horizon.

Banks and Lenders Urged to Reassess Their Loan Portfolios

While the economy may be doing well right now, there have been some signs that an economic downturn may be close at hand. In times of economic uncertainty, banks and lenders would be prudent to revisit their loan portfolios and realign them as necessary. Garnet Capital can help facilitate the acquisition and sale of loan assets to create a sound loan portfolio that is able to withstand the pressures of an economic debacle.

Sign up for our newsletter today.